i2P2M - International Institute of Projects and Program Management, a non-profit company was incorporated in 2008 as a Section 8 company with the vision to equip project leaders, managers and professionals across central / state government, public & private sector companies and research institutions to handle the complexity of tomorrow. It's aim is to build their Knowledge, Competency and Leadership through comprehensive learning with it's application at the workplace, exposure to best practices, relevant case studies, real time computer based simulation of complex project and leadership scenarios and sharing of experience and success stories with industry stalwarts from India and abroad.
i2P2M has two major streams. One stream is in providing the International / Executive Diplomas in Project Management (I/EDPM®) in association with the School of Business of The George Washington University, Washington D.C., USA which is a leading university in the field of project management.
The second stream relates to administering of nine project management certifications for individuals. The training for these certifications is provided by separate training organisations.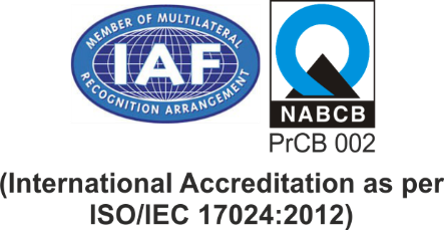 i2P2M is the only Indian company which has international accreditation in project management for it's Certificate In Project Management credential.
IAF- International Accreditation Forum
NABCB – National Accreditation Board for Certification Bodies under Quality Council of India (QCI).
i2P2M has realised it's Vision with astounding success. It has set a new benchmark globally in it's I/EDPM® diploma. The 16 Uniqueness of I/EDPM program is at the core of this accomplishment. i2P2M has revolutionised project management by transforming Learning to Competency Development and thereafter its application at workplace resulting in measurable benefits and documentation of the best practices. As on Nov. 2019, 1017 professionals from 114 organisations have gone through the I/EDPM program held in India and USA.
i2P2M deploys resources from IITs, IIMs, Stalwarts from India & USA and reputed training organisations for the I/EDPM program.
i2P2M is one of the four global certification bodies for project management. The syllabus for it's flagship credential, the Certificate In Project Management is very comprehensive covering 8 project life cycle phases. The certification methodology is very robust and is the only one globally with negative marking as well as 4 sections in the paper that must be passed independently.
i2P2M has an Academic Industry Council (AIC) which provides strategic direction and policy framework. The AIC has distinguished individuals from Academia, Industry, R&D organisation and Representatives of Ministry of Power, ISRO, Assocham, IITs and IIMs.