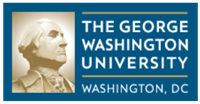 The George Washington University School of Business (GW School of Business) is the Business School of GWU in Washington, D.C. A top-tier institution, GW School of Business (GWSB) has attracted some of the nation's most outstanding leaders from the academia, government and the business world.

Recognized as one of the country's best business schools, GWSB provides scholarly research, teaching excellence, and innovative curricula focused on responsible management in the global environment.
---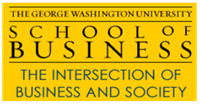 GWSB is one of the most prominent schools globally in the field of project management. GWSB has a well known Master of Science in Project Management Degree Program.
Learn to take on the challenges of life in a global, technological society
At GW, our students lead a rich academic life. They have opportunities to engage in research at both the undergraduate and graduate levels, and their interaction with professors is lively and thoughtful. Our professors, often world-renowned experts in their fields, teach against the backdrop of our nation's capital, a city rich in intellectual resources, as they empower the next generation of leaders. Courses unfold in large lecture halls, small classes, seminars and experiential learning initiatives.
Our approximately 11,000 full-time undergraduates study in more than 70 majors across the spectrum of business, engineering, international affairs, communications and media, sciences, math, social sciences, arts, languages and the humanities. At the graduate level, GW offers approximately 240 programs. Although graduate students undertake their studies through one of GW's ten colleges and schools, they have many opportunities for interdisciplinary study.
The university is proud of its state-of-the-art facilities, including a capital markets trading room at the School of Business and multimedia lecture halls at the Elliott School of International Affairs.
---
Inform & Inspire
With more than 2 million titles, Gelman, GW's flagship library, is a source of information and inspiration. GW also belongs to the Washington Research Library Consortium, providing students with access to more than 7.5 million volumes in the libraries of eight area universities.
GW aims to educate citizens who enthusiastically take on the challenges of life in a global, technological society. Our professors dedicate themselves to both the subjects they love and teaching the core intellectual capabilities that last a lifetime.
Mission Statement
The mission of the George Washington University School of Business (GWSB) is to have a lasting intellectual impact by:
Offering quality education through innovative programs which provide theoretical frameworks and real-world learning experiences.
Engaging in rigorous scholarship that advances knowledge in the management of organizations in the global environment.
Contributing as a local, national and global citizen.
We do this within a community built upon respect, integrity and active engagement.
---
Vision
GWSB will set itself apart as a thought leader at the intersection of the private, public, and not-for-profit sectors. We will be recognized for advancing knowledge on the role of organizations in the global arena. Our graduates will possess the multidisciplinary knowledge, critical-thinking skills and ethical standards to make a positive impact on economies and societies.
---
Strategic Goals
The strategic goals address three areas that translate GWSB's mission into specific strategies, programs and initiatives. We aspire to enhance GWSB's reputation and prestige among internal and external stakeholders through recognition, accreditation and rankings.
Educational Goals
We offer a distinctive educational experience to prepare global business leaders through a portfolio of niche programs that emphasizes academic rigor, learning outcomes, and teaching excellence in both delivery and content.
Service & Outreach Goal
We engage as citizen-leaders in the communities of which we are a part.