Since 2011, i2P2M is offering the top-rated Executive Diploma in Project Management (EDPM) and the International Executive Diploma in Project Management (I/EDPM) in association with The George Washington University School of Business, Washington D.C., USA.
In 2020, i2P2M launched i2P2M Digital Connect which has transformed the EDPM program to a totally live online broadcast using state-of-the-art technology of broadcast in imparting executive education. EDPM Online is now setting a new benchmark in online executive education
Duration: International Executive Diploma in Project Management - (I/EDPM): 10 Days spread over 3 weeks + 5 days in USA (India + USA)
Duration: Executive Diploma in Project Management - (EDPM): 10 Days spread over 3 weeks (India only)
Timings: 9.30 am to 5.30 pm as per the local time of each participant.
The Executive Diploma in Project Management (EDPM) has 4 Modules across 10 days spread over 3 weeks. Each Module is for 3 days except for Module 1 which is for 4 days and is usually held on Friday-Saturday-Sunday.
The EDPM diploma program has 4 Modules. The International Executive Diploma in Project Management (IEDPM) diploma has an additional module - Module 5 which is held in The George Washington University, Washington D.C., USA along with site visits .
Module 1 covers cutting edge knowledge of project management across hard and soft skills. followed by the ISO 17024:2012 accredited Certificate In Project Management (CIPM) credential examination.
Module 2 covers Advanced Project Risk Management Concepts followed by the Certification in Project Risk Management (CrtPRM) credential.
Module 3 covers experiential earning through two top-rated real time computer based simulations from UK on Managing Stakeholders and on Project Leadership. These same simulations are also used in leading global Business Schools and global companies.
Module 4 is on Advanced Project and Program Management Concepts. 10 well known global experts will share their knowledge, experience and case studies with the participants.

Module 1 to Module 4 are same for both EDPM and IEDPM program.
Completion Criteria for EDPM Online diploma program.
Participants are required to go through 4 Modules based on online delivery. It would amount to 70 hours of learning, 20 hours of Homework and 25 hours in writing 4 Reports - one report after each of the 4 modules outlining the key takeaways plus areas for their improvement at workplace plus a Final Composite Report of the learnings of the entire EDPM Online program plus a few recommendations for improvement in participants own workplace. In addition to the EDPM diploma participants will also appear for and acquire two more project management credentials - the
ISO 17024:2012 accredited Certificate In Project Management (CIPM) credential
after Module 1 and the
Certificate In Project Risk Management (CrtPRM) credential
after Module 2.
At the end of each Module it is mandatory for participants to submit a report outlining their learnings from the module as well some aspects they will include in their workplace based on the inputs.
---
Module 1 :

Understanding the Totality of Project Management (TPM)
The TPM online course is for 3 days. This course leads to the
Certificate In Project Management (CIPM) credential
.
Batch 6: 21 to 24 July 2023 (Fri to Mon)
Batch 7: 18 to 21 Aug 2023 (Fri to Mon)
Batch 8: 22 to 25 Sep 2023 (Fri to Mon)
Batch 9: 20 to 23 Oct 2023 (Fri to Mon)
Batch 10:17 to 20 Nov 2023 (Fri to Mon)
The 2.5 hour, multiple choice, ISO 17024:2012 accredited
CIPM Online
credential examination will be held from 10.00 am to 12.30 pm
on the 1st day of Module 2 as shown below.
For Batch 6: 24 July; Batch 7: 21 Aug; Batch 8: 25 Sep; Batch 9: 23 Oct; Batch 10: 20 Nov;
Totality of Project Management (TPM) covers 8 Project Life Cycle Phases, 38 Knowledge Areas and 126 Concepts.
The eight Project Life Cycle (PLC) phases are – Conceptualize, Plan, Organize, Implement, Control, Integrate, Deliver and Closeout and Knowledge Leverage. Each phase has been depicted using different colors of varying intensity showing the intensity of the work during that phase.

Some of the 38 Knowledge Areas covered in the course are: Stakeholder Management, Need Analysis, Business Case, Investment Appraisal Methods; Success Criteria, Project Management Plan, Scope Definition, Time Management, Cost & Finance, Roles & Responsibilities, Risk & Opportunity, Procurement, Quality, Information Management & Reporting, Contract Administration, Communication, Organization Structures, Leadership, Motivation, Conflict Resolution, Team Performance, Negotiation, Change Management, Issue Management, Problem Solving, Internal & External Interfaces, Health, Safety and Environment, Project Closeout, Post Project Evaluation, CSR, Agile methodology etc.
Module 1 on Totality of Project Management is in line with NITI Aayog's recommendations for the project management curriculum. Excerpts from NITI Aayog Task Force Report. :
"The curriculum to address following knowledge areas for project management and should consider the project from concept to commissioning encompassing all life cycle phases i.e. Conceptualize, Plan, Organize, Implement, Control, Integrate, Deliver/closeout and Knowledge Leverage".

"What makes Certificate In Project Management (CIPM) program world class is its comprehensive syllabus covering 8 projects life cycle phases, 36 knowledge areas and 117 concepts with an extremely robust certification process. I myself have gone through the CIPM and in my opinion, it should be a pre-requisite for all PM professionals globally"
Prof. Dr. B. Nag IIM Calcutta (2015)


"Certificate In Project Management (CIPM)" is unique and should become a must for professionals of an enterprise to create a common vocabulary"
Dr. Hiroshi Tanaka, President, Project Management Association, Japan and PM Advocate of JGC Corpn.(2007)

"This module should be taught to all government and corporate officials who are in any way managing a project"
-Brig. Vikram Nagpal, IDS


The Certificate In Project Management (CIPM) is an online examination that will be held from 10.00 am to 12.30 pm
Certificate In Project Management (CIPM) is administered by i2P2PM, which is the only Indian Company with ISO 17024:2012 accreditation in Project Management for it's Certificate In Project Management.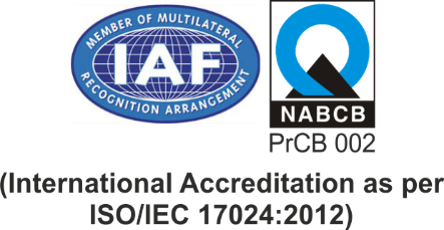 IAF- International Accreditation Forum
NABCB – National Accreditation Board for Certification Bodies under Quality Council of India (QCI).
About the CIPM Examination
i2P2M administers the ISO 17024:2012 accredited CIPM credential. The CIPM examination is a 2.5 hour exam with multiple choice questions based on knowledge, scenarios and computations covering the 8 project life cycle phases. The exam is a very robust process. The exam Paper is sub-divided into 4 sections and each section has to be independently cleared by obtaining minimum 50% marks in each section as well as minimum 60% marks across the entire paper. Further there is negative marking. 25% marks allotted for a question is deducted for wrong answers.
CIPM exam is the only project management credential exam globally that has negative marking thereby providing robustness to the examination process.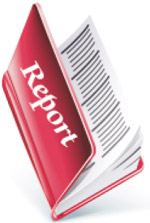 Report on Module 1 : It is a must to submit the report outlining the key takeaway for applying to one's work place. This is one of the 16 Uniqueness of I/EDPM program where learning is applied to demonstrate measurable benefits. Participants to upload their Module 1 report to i2P2M Cloud Platform by within 7 days of the completion of the module
---
Module 2 :

Advanced Project Risk Management
Batch 6:

28 to 30 July 2023 (Fri to Sun)

Batch 7:

25 to 27 Aug 2023 (Fri to Sun)

Batch 8: 29 Sep to 01 Oct 2023 (Fri to Sun)
Batch 9:

27 to 29 Oct 2023 (Fri to Sun)

Batch 10: 24 to 26 Nov 2023 (Fri to Sun)
Advanced Project Risk Management

Adesh Jain, Chairman, i2P2M holds a Bachelor of Electrical Engineering from the Indian Institute of Science, Bangalore in 1965 and Masters of Engineering from Canada. He worked in the fields of artificial intelligence and large scale computing in North America.

On his return in 1973, to India, he was deeply involved in shaping the IT Industry. In 1991 he was conferred the prestigious CSI Fellowship award in recognition of his contribution to strengthen IT in India. In 2005, he became the first and is till date, the only non-European to have been President of International Project Management Association in its history of 54 years. In 2006, he became the Honorary Chairman of China Construction Project Management Committee (CPMC). He was invited twice to give presentations at the NASA PM Challenge Conferences in 2010 and 2012 on 'Breaking boundaries - the key to innovation' and Awakening of project consciousness through stakeholders buy-in' respectively.
He is Member of the Task Force on Project Management set up by NITI Aayog in 2018. He was Independent Director of NTPC from 2009 to 2012. He specialises in Project & Program Risk Management.
Recognizing his global contribution in project management, Government of Turkey released a postal stamp in his honor in November 2010.
In 2014, he was conferred the Life Time Achievement Award for his dedication to create a project oriented India. He is often referred to as Bhishma Pitamah of Project Management. In Short, he is a visionary leader shaping the PM profession globally.
Projects are taken up to build the future and have many uncertainties. Risk is, therefore, at the center stage of managing projects. Risk Management is 50% of Project Management. Diverse interests of stakeholders contribute significantly to project risks. Along with Advanced Risk Management Concepts some success stories in managing risks will also be covered in this module. As shown in Figure-1, Risk is Everywhere (RIE). Risk is uncertainty that matters.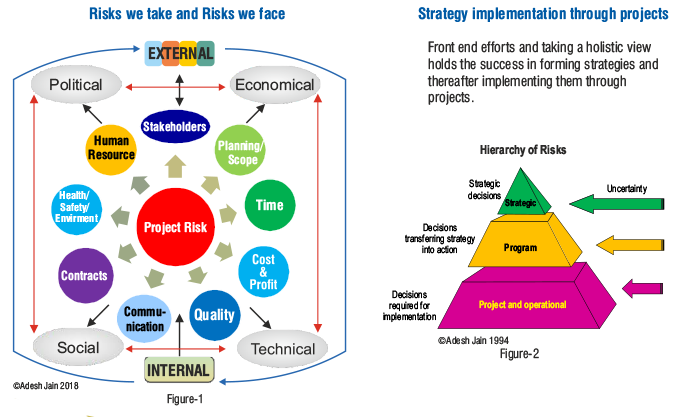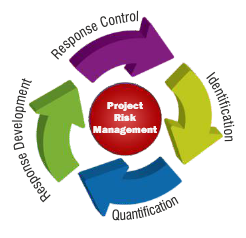 The Advanced Project Management covers:

4 types of Uncertainties - Stochastic (possible events), Aleatory (variability), Epistemic (ambiguity) and Ontological (blind spots) and their linkage to risks.
Enterprise Risk Management Models - COSO, ISO 31500, IRM
Risk Identification and Categorisation - Tools and Methodologies
Risk Evaluation and Quantification
Possible Risk Response and Mitigation Strategies
Risk Appetite, Thresholds, Attitude and Culture
Risk Control Processes
Complexity of Projects and Emergent Risks in the age of Technological Disruptions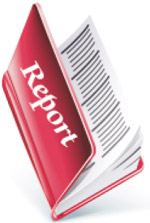 Report on Module 2 : It is a must to submit the report outlining the key takeaway for applying to one's work place. This is one of the 16 Uniqueness of I/EDPM program where learning is applied to demonstrate measurable benefits. Participants to upload their Module 2 report to i2P2M Cloud Platform by within 7 days of the completion of the module
---
Module 3 :

Computer Based Real Time Simulation
Batch 6:

03 - 04 Aug 2023 (Thu - Fri)

Batch 7:

31 Aug - 01 Sep 2023 (Thu - Fri)

Batch 8: 05 - 06 Oct 2023 (Thu - Fri)
Batch 9:

02 - 03 Nov 2023 (Thu - Fri)

Batch 10:

30 Nov - 01 Dec 2023 (Thu - Fri)
PM3: Real Time Simulation on Managing Stakeholders (virtual teams)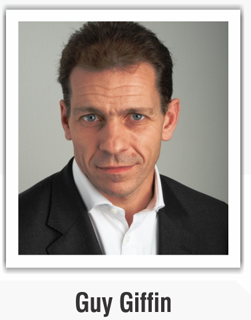 With specialisation in simulating the challenges of leading complex projects, Prendo's simulations are used at many of the world's top business schools, including Columbia, IMD, INSEAD, MIT Sloan, Oxford/Said and Wharton.

Guy Giffin, Director, Prendo Simulations will be lead faculty for the workshops. Guy has delivered hundreds of simulation workshops in over 30 countries around the world, with organizations including: Bechtel, EDF Energy, Gazprom, Goldman Sachs, IBM, Morgan Stanley, Oracle, Petrobras, Shell and the United Nations. He teaches on various MBA, EMBA and executive programs at Cambridge, Columbia, MIT Sloan, etc.
Why Simulate?
Traditional teaching methods combined with real time simulation programs is again one of the major strengths of I/EDPM program in making learning effective and meaningful to organisations.
Leadership face many challenges in the modern world, including working with increasing levels of complexity and ambiguity, accelerating levels of change and uncertainty, as well as ongoing pressure to act responsibly and ultimately, to create value. The most powerful learning method to address these many challenges is advanced simulation, because participants must take the decision and see the consequences.
Lectures & slide presentations, books, articles, & papers are effective ways of sharing information. Case study discussions go further, but still don't force participants to take decisions or see the consequences. None of these methods provoke any memorable emotional reaction. The next generation of leaders in particular are increasingly combining learning to competency development to implementation at workplace to make their organisation competitive. i2P2M provides this platform by offering I/EDPM program.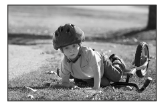 People learn by doing
Complex skills can only be developed by (a) making decisions or taking actions, (b) experiencing the consequences, and then (c) figuring out what happened and why, and then repeating the process, i.e practising.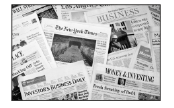 Simulations are better than real world experience
In contrast with using real projects and real organisations as their practice grounds, when mistakes can be very expensive, simulations are faster, lower risk, lower cost, and crucially, more effective because they make the link between cause and effect easier to see.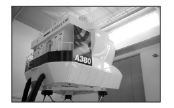 Simulations are essential in many professions
Pilots, military strategists and surgeons, for example, have long understood the importance of simulating their activities in order to improve their performance and reduce the risk of failure in the real world.
Five Participants form a Team. The aim at the end of each simulation program is to excel in key performance indicators (KPI). i2P2M Trophy will be given to one of the expected 60 teams which scores the highest marks in 2 Simulation programs
PM3A: Real Time Simulation on Managing Stakeholders (virtual teams)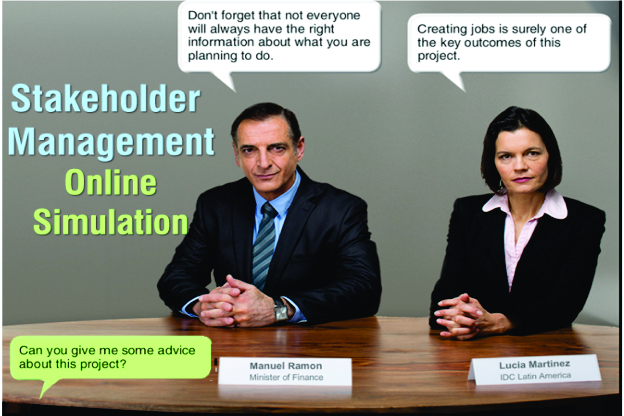 Prendo was commissioned by Shell to design and develop a simulation of how typical spectrum of stakeholders behave during a major project. The simulation brings to life the universal leadership challenge of maximizing support across a range of parties who have different interests, agendas and motives. The simulation is used across the globe in numerous industries.
It provides challenge in balancing of People (settlement, schools, jobs), Economic (project profit, taxes) and Planet (rainforest, parrots, river pollution). This online simulation is used in managing stakeholder effectively. Participant's gaining experience of 1 year in just 1 day.
Key Topics
General management and strategy
Influencing skills and networks
Stakeholder management
Ethical leadership and CSR
Global and cross-cultural leadership
Communication Strategy
Learning outcomes
Develop effective stakeholder consultation strategies
Create a communication plan that reflects cultural preferences
Develop detailed stakeholder analyses
Analyse the full range of human interests & motives
Map & use influence networks
Balance conflicting stakeholder interests
Understanding multi-cultural dynamics
balancing People (settlement, schools, jobs), Economic (project profit, taxes) and Planet (rainforest, parrots, river pollution)
PM3B: Real Time Simulation on Project Leadership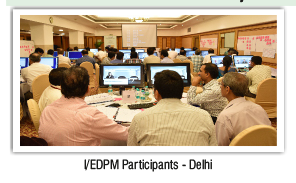 Prendo's 'SPATIUM' real time simulation on Project Leadership provides an intense, risk-free experience of managing a complex project. It is a mind boggling experience that one goes through. In 6 hours, you gain 3 years of experience. The "3 years in 6 hours" real time simulation will take you across all the project life cycle phases which in real live situation will take 3 years from planning to completion. Often, a team member does not get an opportunity to work from the stage of conceptualization to project closure. Great opportunity for the participants of IEDPM Program. Top Business schools and world fame companies regularly use these simulation programs to build competencies in managing projects and programs. Developed in collaboration with the Major Projects Association, Prendo's Spatium simulation presents participants, typically organised in teams, with a challenging mission. It is an intense, but risk-free experience that will help them develop skills in the topic areas below.
Key Topics
Advanced project management
Managing risk & uncertainty
Teamwork
Implementing Strategy
Stakeholder management
Complexity & ambiguity
Learning outcomes
define project success
analyse and manage risks
manage the early stages of a project
judge stakeholder-driven trade-offs
develop an optimal contract strategy
juggle & integrate multiple disciplines
plan & control a project
take decisions in a complex scenario
In contrast with using real projects and real organisations as their practice grounds, when mistakes can be very expensive, simulations are faster, lower risk, lower cost, and crucially, more effective because they make the link between cause and effect easier to see.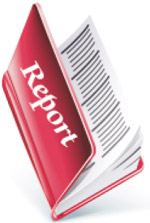 Report on Module 3 : Is must and should be written by participants suggesting changes in their own work environment in managing stakeholders, and project leadership based on their interaction in the experience sharing platform. Writing a report after each module is one of the 16 Uniqueness of I/EDPM program.
---
Module 4 :

Wisdom Sharing by Global Thought Leaders
Batch 6:

05 - 06 Aug 2023 (Sat - Sun)

Batch 7:

02 - 03 Sep 2023 (Sat - Sun)

Batch 8: 07 - 08 Oct 2023 (Sat - Sun)
Batch 9:

04 - 05 Nov 2023 (Sat - Sun)

Batch 10:

02 - 03 Dec 2023 (Sat - Sun)
In the ultimate analysis, goals drive strategies. Strategies can be delivered through projects. Strategies fail due to its weak link with project management. The social context is increasingly becoming a major factor in implementing projects. Stakeholders buy-in is the essence in starting a project all the stakeholders. In this last module, we will covering the latest trends in managing projects, programs and portfolios.
PM4: Experience Sharing Sessions (ESS)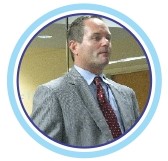 Peter R. Easley Esq (USA) The World Bank, Washington DC. Former Deputy Chief Corporate Procurement & Head of Sourcing and Category Management. The World Bank, Washington DC and a well known authority on Procurement and Contracting management. He is widely traveled with rich international experience.
Topic: Procurement and Contracting
At the end of this module participants will have a good understanding of procurement and contracting and its impact on sucess of the project. The Candidates should be able to: (1) Discuss procurement and contracting processes and principle. (2) Explain and critically evaluate the contract administration issues including contract terms, issue management, cost management, change order management.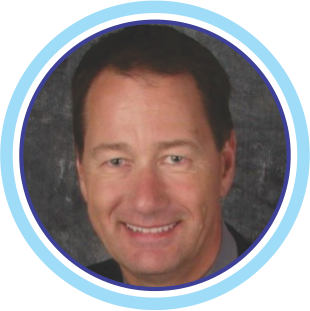 Dr. Hans Stromeyer (Germany) is co-founder and the president of the International Association of Project Managers (IAPM). Before that, he was director of Science Service and International Programs at Spacelab, Inc. on Houston. The company developed and operated manned modules in the payload bay of the American Space Shuttle. He has selected as an Alternate Astronaut by the German Space Agency (DLR). After that he has assigned to be the Director of Training and Simulations and Head of the Executive Office of the Agency. He was recipient of the price of the German Project Management Award as well as the Award of Space Missions D1, D2 and MIR'97. He holds a Doctor's Degree of the University of Heidelberg.
Topic: Hybrid Project Management
Project Management is in a period of adaptation to our VUCA world. Today, projects aim to be more responsive to unclear customer demands. This development was spearheaded by the Agile Manifesto proclaimed by leading software developers in the USA. Scrum and other frameworks have rapidly gained attraction worldwide, promoting traditional projects to include agile mindset and methods. However, agility is not solely dependent on individuals but also on organisations and companies. Hybrid project modeling allows combining classic and agile elements intuitively. Having successfully trained astronauts and managed space projects, the author has an understanding how to train people and develop hardware to be sent to space fostering new understanding of physics, engineering and human biology.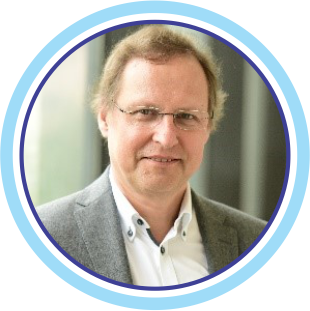 Prof. Dr. Ralf Müller (Norway) is professor of Project Management at BI Norwegian Business School and Editor-in-chief of the Project Management Journal®. He lectures and researches in leadership, governance and organisational project management. His research appeared in more than 250 academic publications and was acknowledged by PMI, IPMA and others with 15 awards including several lifetime achievement awards. Prior to his academic career, he spent 30 years in the industry, including a time as Worldwide Director of Project Management at NCR Corporation.
Topic: Governance through Organizational Project Management (OPM)
Organizational Project Management (OPM) extends and integrates the distinct views of projects, programs, and portfolios and describes a governance approach to all project-related work in an organization. That includes the organizational and business-related integration of projects, programs, and portfolios and themes like multi-project strategies, governance paradigms, projectification, governmentality, and project-oriented organization structures. The presentation outlines an OPM model that integrates 22 of these themes for effective governance of organization-wide project work.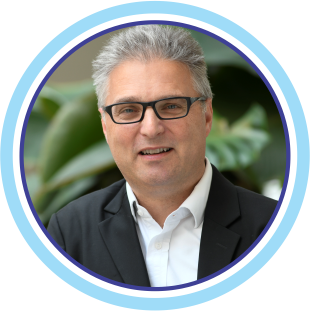 Oliver Maeckel (Germany) is Vice President and Partner at Siemens Advanta Consulting, Germany. He has been with Siemens AG since 1997. The focus of his current work is, in particular, the development and delivery of "first-of-its-kind" large-scale projects and especially the digitization of project business processes. Over the last years, he and his team have supported more than 200 major and mega projects in the pre-sale, sales and execution phase.
Topic: Mega projects – raw diamonds or raw eggs?
Mega projects are raw eggs, developed well they will change to be raw diamonds instead. The number of large projects continues to grow over the last decades. Nonetheless, these projects are more than often the first of their kind and therefore moving the final frontier. Scaling up things and working in this area is often risky due to many new situations and uncertainties. Planned creation and excellent execution, the eggs will become diamonds.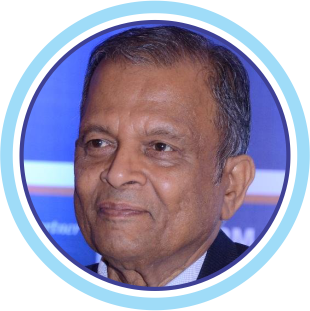 The word 'Project Mindset' was coined and introduced by Adesh Jain in August 1999 in Stockholm, Sweden while giving a one day seminar on "Project Mindset – the Key to Competitiveness". In last 20 years, lot of development has taken place in refining the conceptual framework of 'Project Mindset'. A thought provoking presentation will be given to the participants with the latest conceptual framework of role of Project Mindset in managing projects.
Topic: Project Mindset
Some of the 28 governing principles of Project Mindset are:
'Whole' first and 'Part' later
Dynamic adaptability over rigidity
Believing in discontinuity
Welcoming versus rejection of new ideas
Anti Credentialist
Success beyond profit
Master of situations and not its puppet
New and not just repeat encounters
Breaking boundaries side by side of creating boundaries etc.
20:20 vision along with reading glasses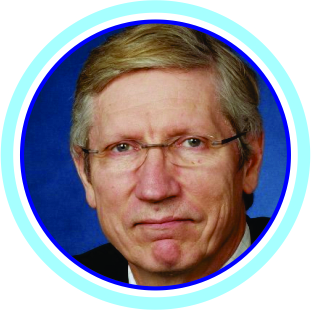 Veikko Välilä (Finland) has provided management consulting services for thermal & nuclear power projects, pulp & paper plant projects and mega-size infra projects including harbor, metro, airport, rail- and motorway projects. Veikko is a member of the Advisory Board of the Climate Leadership Coalition, the largest non-profit climate business network in Europe. He has lived in 5 countries and worked in more than 50 countries.
Topic: Climate Change and Sustainability
A large number of the world's leading companies and financial markets have made up their minds: their money is on its way to a low-emission economy. This means that the market for low-emission products and solutions is growing, while the market for high-carbon products is stagnating and will soon shrink. Countries, companies and investors now have a once-in-a-generation opportunity to scale zero-carbon industries in the 2020s, to create prosperous growth and more resilient economies. The countries that create lucrative conditions and incentives for the new solutions will win big time.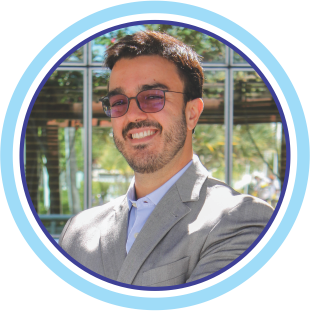 Prof. Dr. Raphael Albergarias (Brazil) is an outstanding contributor in the project management. A globetrotter committed with excellence and organizational performance. Executive coordinator of doctorate and master's degrees in distinguished universities (Sorbonne, Paris, Bordeaux) in the fields of Project Management, Marketing and Finance. 17+ years of experience. Consultant, professor, Investor and actuality as IPMA Brasil President and Region LATNET Director for IPMA. Global VP of International Institute of Education, a consortium with top universities.
Topic: The BANI scenario and the New Generations in PM
How to deliver a project in a Brittle, Anxious, Nonlinear, Incomprehensible scenario? BANI is a logic that determines how your personal posture should be from now on. In addition, there is a great sense for companies to incorporate this philosophy and internalize it from strategic planning to their Leadership style. Welcome to the chaotic world, where conditions are not simply unstable, they are chaotic. Trying to control them, interpret them or even avoid them is no longer possible. The great competitive advantage of a professional or company, now, is knowing how to react to everything that happens. Some will be frozen waiting for a benchmarking to emerge.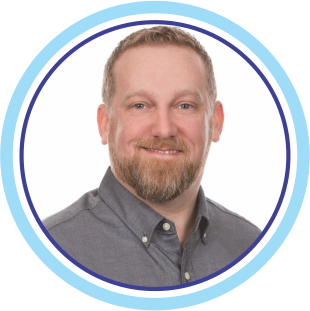 Michael Roberts (USA) is an IT industry professional with more than 20 years of experience project management and taking digital products to market. His industry certifications include those from Cisco, CompTIA, Microsoft, ICAgile, and the Scaled Agile Framework. With his experience as a technology executive, he's guided many companies to successful IT and software projects, and become a skilled strategist who transforms strategic plans into workable solutions and benchmarks performance against key operational targets/goals.
Topic: AI AND ML: How to future-proof your PM career
Artificial Intelligence (AI) and Machine Learning (ML) are two huge factors that is changing technology and business. But what is their impact on you? What will your job look like five years from now? Will it even exist in 5, 10 or 20 years? And what will happen to the organization and industry you work for? We will discuss the definitions of these two terms, how they impact business and workers, and what things project managers can do today to prepare for the future.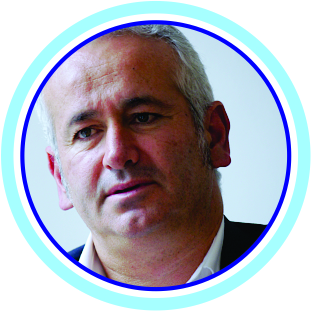 Antonio Nieto-Rodriguez (Belgium) Lis an Author of the Harvard Business Review Project Management Handbook, the featured HBR article The Project Economy Has Arrived, and four other books, Antonio is the creator of concepts such as the Project Economy and the Project Manifesto. His research and global impact in modern management have been recognized by Thinkers50. Fellow and Former Chairman of the Project Management Institute, he is the founder of Projects&Co and co-founder of the Strategy Implementation Institute. He is a member of Marshall Goldsmith 100 coaches.
Topic: The Project Economy Has Arrived, and Why Project Management Had to Be Reinvented
Today, about 70% of projects fail to deliver their objectives. Considering that every year approximately 48 trillion US dollars are invested in projects, we fail to deliver trillions of benets, value, and impact in organizations and society at large. If we increase our success ratio from 30% to 60%? Just imaging the amount of value that we would be adding to the world, approximately the GDP of China in extra benet. To achieve this incredible goal, project management and projects managers will need to reinvent themselves.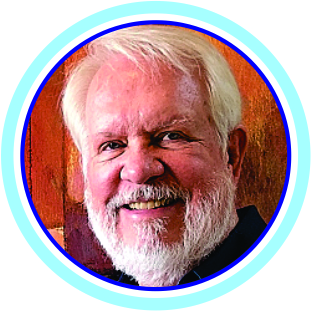 Randall L Englund (USA) as an author, speaker, educator, trainer, professional facilitator, and consultant for the Englund Project Management Consultancy delights in sharing his passion for project, program, and portfolio management. He is co-author of seven books in the business and management eld. He received the Distinguished Contributions Award from PMI.
Topic: Environments and People Skills that Improve Organizational Performance
Creating excellence in project management occurs when sponsors appoint appropriate project leaders, and they apply methodologies, viewpoints, insights, and leading practices to optimize project-based work. Organizational maturity requires that leaders reduce organizational "toxins".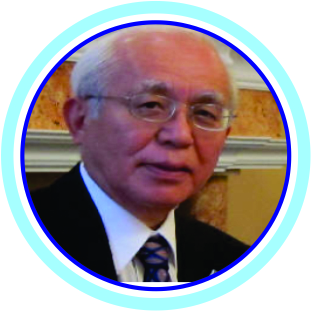 Professor Dr. Hiroshi Tanaka (Japan) is in the forefront of global PM community over the past half century. He is professor of strategy and project management. Is a wellknown PPM trainer covering Asia, Africa, Europe and Latin America. Is the founder and past president of Project Management Association of Japan (PMAJ).
Topic: Agility in Corporate Enterprises Realized by Applied Project Management
COVID-19 pandemic, VUCA/ BANI environment, global sustainability commandment, and disruptive technology have changed the landscape of industry and society. Project management needs to respond to this global transition.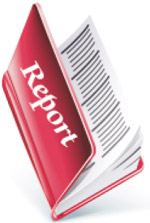 Report on Module 4 : It is a must to submit the report outlining the key takeaways from this module for applying to one's work place. This is one of the 16 Uniqueness of I/EDPM program where learning is applied to demonstrate measurable benefits. Participants are required to upload their Module 4 report to i2P2M Cloud Platform within 7 days of the completion of the module.