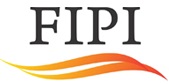 Federation of Indian Petroleum Industry (FIPI) evolved by amalgamation of PetroFed & PetroTech, is the sole society of Indian and International entities in hydrocarbon sector to promote industry growth in line with Public / National policies . It acts as an Oil & Gas industry interface with the Government , Regulatory Authorities , Public and Representative Bodies of other entities.
FIPI has 95 members which includes total hydrocarbon sector companies in India, service and technology providers, academic institutes and consultancy organizations.
The Federation of Indian Petroleum Industry is an apex Society of entities in the hydrocarbon sector and acts as an industry interface with Government and regulatory authorities. It helps in resolution of issues and evolution of policies and regulations. It represents the industry on Government bodies, committees and task forces and has been submitting recommendations to the Government on behalf of the industry on various issues.
It aims to be the most effective and influential voice of the oil & gas industry to facilitate its development as a globally competitive industry in India that enjoys the respect and trust of the society.
The new body named 'Federation of Indian Petroleum Industry' (FIPI) is expected to be better placed to serve as a strong facilitator of continuous dialogue between various stakeholders of the upstream, midstream & downstream sectors of the Indian petroleum industry including global suppliers, technology providers, service providers, academic entities and relevant agencies for protecting and upholding the interest of Indian petroleum industry.