The Certificate In Project Management (CIPM) is a widely used project management credential that is meant for all professionals across all sectors ranging from experienced persons to entry level persons. Over 570 leading companies spanning all sectors have opted for CIPM credential to enhance the PM knowledge and skills of their persons.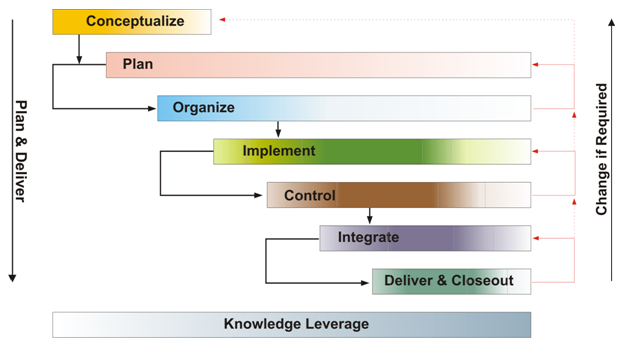 CIPM is aligned to the Totality of Project Management (TPM) course which has 8 Project Life Cycle phases as shown above. CIPM provides extensive knowledge and skills of PM tools and techniques to all candidates to improve their management of hard skills such as Time, Cost, Quality, Risk etc. as well as soft skills such as lLeadership, Motivation, Team building, Conflict Resolution, Communication etc. Both are required to manage changes effectively.
CIPM preparation can be done through traditional instructor led classroom training or web based online learning.