i2P2M as a non-profit company is the trend setter in India in providing India's first and only globally acclaimed Diploma in Project Management. It's part-time International Executive Diploma in Project Management (I/EDPM) program launched in 2011 in association with The George Washington University, School of Business, Washington D.C., USA.

I/EDPM has created a new benchmark in executive education globally as it not only enhances the participants knowledge but requires extensive Report writing and recommendations on how each participant will apply the knowledge gained in their work place.90+ companies have participated in this Diploma program and reaped rich benefits.
i2P2M also administers 9 leading Project Management Certifications that are used widely across all sectors of industry.
Certificate In Project Management (CIPM)
Certificate In Project Risk Management (CrtPRM)
Certificate in Earned Value Management (CrtEVM)
Introductory Certificate In Project Management (IntroCIPM)
Certificate in Project Management Essentials (CrtPME)
Certificate in Advanced Project Management (CrtAPM)
Certificate in Agile Project Management (CrtAgPM)
Certificate In Project Management with specialisation in Roads and Transport (CIPM-RT)
Certificate In Project Management with Specialisation in Health Care (CIPM-Health)
The Certificate In Project Management (CIPM) credential has been acquired by persons across 20 countries and 500+ leading Public sector and private sector companies in India have CIPM certified persons.
Why is the I/EDPM Diploma Program so Unique?
i2P2M follows a unique revolutionary approach to Learning and Development (L&D) that has Transformed Training from an Expenditure to Investment with very High ROI.

i2P2M provides effective Knowledge Acquisition - Knowledge Evaluation and Implementation of the Knowledge at the workplace through it's I/EDPM diploma program.
i2P2M has Sixteen Unique Features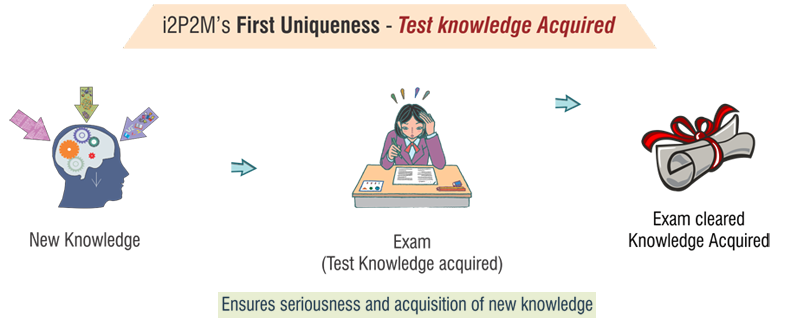 ---
---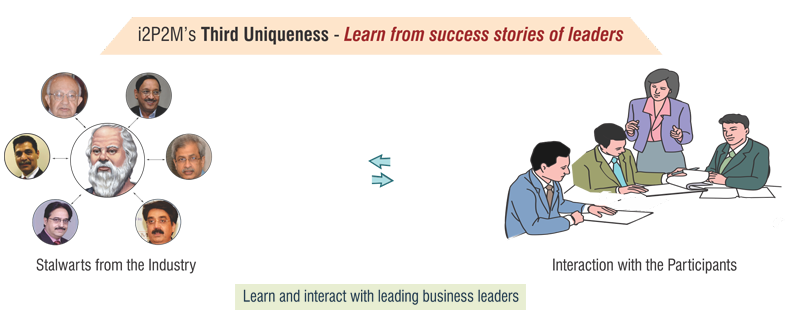 ---
---

---

---

---
---

---

---

---

---

---

---

---

---
Report on effectiveness of project management program pre and post CIPM exam assessment
An initial 30 minute test - Project Management Knowledge Quotient (PMKQ) comprising of 20 questions is conducted at the start of the 1st Module of I/EDPM to assess each participants current knowledge and this is later compared with their performance in the 2.5 hour CIPM certifcate exam held after 3 days of extensive training on Totality of Project Management which extensively covers all areas of project management. The improvement seen is phenomenal - on average the knowledge domain of all participants goes up by a factor of 2.7 times.
The following results of 119 participants from 38 companies is given below: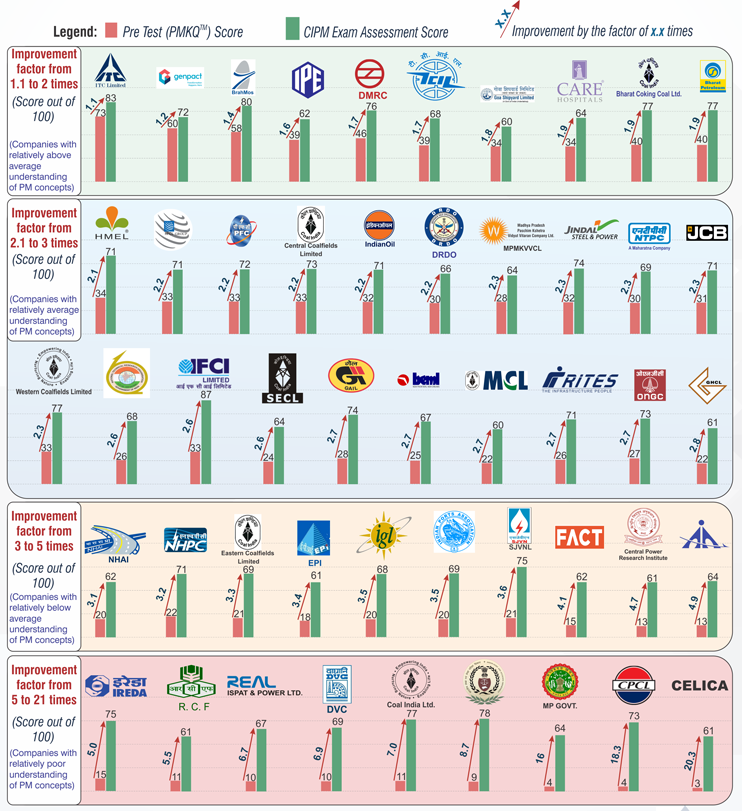 ---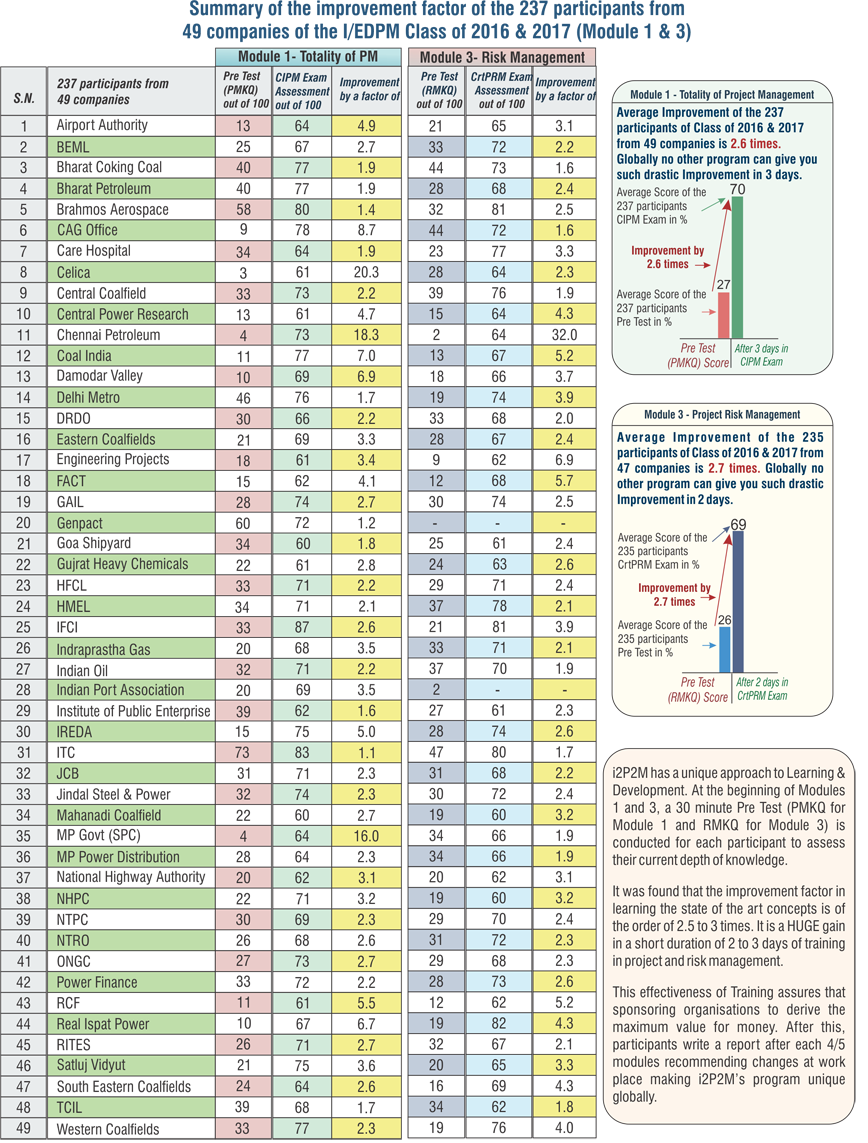 Participant's Feedback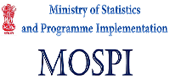 The training program was very well designed covering all the key aspects of advanced project management. Exposure to these such programs was very enriching, memorable and once in a life time experience"
D. Sai Baba, Director, (Projects)