Centre for Excellence in Project Management (P) Ltd. (CEPM) is at the forefront in project management training, consulting and mentoring in India. It is at the centre stage of creating 'project consciousness' amongst individuals, organizations and societies and offers a wide range of project management related services.

CEPM had great encouragement from leading stalwarts of 1990's such as: Mantosh Sondhi, the legendary management guru and former Secretary to Government of India; Dr. DV Kapur, Founder Chairman of NTPC Ltd., Shri S Rajgopal, a well known Administrator and former Cabinet Secretary and Dr. Abid Hussain, Former Ambassador to United States. Incidentally, they were the Chairpersons of CEPMs first four international events.
In 1992 CEPM successfully held India's first International conference on project Management. In view of the importance of project management, Department of Economic Affairs, Ministry of Finance, Government of India supported their First International Conference in 1992 through UNDP. The second and third international conferences organized by CEPM in 1993 and 1994 were also held in association with UNDP.
Over the years CEPM has exposed millions of persons on PM through electronic and print media, Lok Sabha & Rajya Sabha TV and ET Now and coverage across numerous print media.
With 650+ clients CEPM has spearheaded the dissemination of project management across India with support from Government, industry, associations and leading professionals.

CEPM Services At a Glance
In Last 26 Years CEPM has Created many Firsts:
Global Symposiums on Project Management held every year since 1992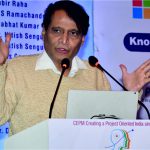 CEPM as been organising Global Symposiums on Project Management every year since 1992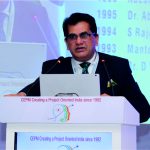 2. In 2017 CEPM had celebrated the 25th Global Symposium in New Delhi. Shri Suresh Prabhu, Hon'ble Union Minister of Commerce and Industry, Govt. of India, was the Chief Guest in 2017. In December 2018 it had organised the 26th Global Symposium in which Shri Amitabh Kant, CEO, NITI Aayog, was the Chief Guest.
Project Management Training
CEPM has trained
30,000+ persons
on project management. It provides a large number of project management related training courses that are available as in-company / public workshops through traditional face-to-face training as well as online courses. CEPM is a partner of the non-profit International Institute of Projects and Program Management (i2P2M) for providing classroom training as well as online training through it's training site www.pmguruonline.com. CEPM is also India's first Global Registered Education Provider (R.E.P.) of the Project Management Institute.
CEPM has developed the
Totality of Project Management (TPM)
body of knowledge which is broken into 8 project life cycle phases with cutting edge tools and techniques and soft skills which are also very important in managing projects. The PM credentials -
Certificate of Project Management (CIPM)
, Introductory Certificate In Project Management (IntroCIPM) and Project Management Essentials (crtPME) that are offered by i2P2M are aligned to the Totality of Project Management (TPM).
Over
550 companies across 20 countries have opted for CIPM
and the training was provided via classroom / internet based online learning. CEPM provides classroom training through In-company training as well as Public workshops and online training aligned to Totality of Project Management which leads to the Certificate In Project Management (CIPM), the Introductory Certificate In Project Management (InroCIPM) and Project Management Essentials (CrtPME), and the Certificate in Advanced Project Management (CrtAPM) as well as Earned Value Management (CrtEVM), Agile Project Management (CrtAgPM), Risk Management, Critical Chain, MS Project, Primavera and PMP® preparation etc. The training ranges from 1 day to 5 days.
CEPM has conducted over
500
workshops / seminars in India and outside India. It has also provided training in association with leading companies / associations such as Microsoft, CBIP, SCOPE, IICA, PHD Chamber of Commerce etc as well as academic institutions such as IGNOU, IMT Ghaziabad, IMI, IIM Calcutta, University of Chicago center in Delhi etc.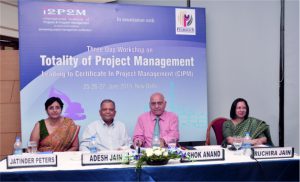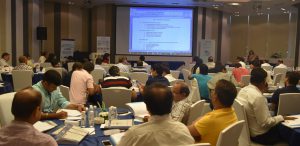 E-learning through CEPMs training site www.pmguruonline.com
In 2003 CEPM pioneered online training and started our e-learning platform www.pmguruonline.com which is used worldwide by persons to prepare for different PM certifications and many other project management courses.

Training is available 24 x 7…….from any where…….any time…… at users pace pace and convenience
CEPMs Organisation Maturity Models
CEPM has developed Three most comprehensive Maturity Models to assess organisations maturity in Project management, Human Capital Management and Risk management:
6 Level Organisation's Project Management Maturity Model (CEPM-OPMMA)
6 Level Organisation's Human Capital Management Maturity Model (CEPM-OHCMMA)
6 Level Organisation's Risk Management Maturity Model (CEPM-ORMMA)
In 1998-99, CEPM had evolved a most unique and comprehensive maturity model to assess and measure the
Organisation's Project Management Maturity (CEPM-OPMMA)
during the training programs it conducted for BHEL across it's various divisions. This model to assess and measure the PM maturity of organisations was developed by the globally well known PM expert, Adesh Jain, who was then Director In-Charge of CEPM who had 30 years of industry experience having worked in North America and India.
CEPM's PM Maturity Model was developed keeping both global and Indian work scenario especially Indian CPSUs in focus. The model has 6 levels and checks 18 separate attributes to assess the maturity and was further developed over the years. The levels from lowest to highest are: ADHOC - RITUAL - COMPULSIVE - LEADERSHIP - VISIONARY - PASSION.
CEPM's PM maturity model CEPM-OPMMA is more comprehensive than ProMMM and most suitable for Indian companies especially Indian CPSE's.

In 2018 CEPM was awarded the consultancy assignment to assess the Organisation PM Maturity by two leading organisations – NBCC and IPRCL.
Human Capital Management Maturity Model (CEPM-OHCMMA) - this maturity model is a breakthrough model in addressing and measuring the maturity of human aspects in the organisation. It is applicable to industry in general and in specific to Indian CPSEs. CEPM was awarded the consultancy by HSCC to do this assessment
CEPM's OHCMMA model is an improved assessment model than P-CMM which is primarily meant for the software industry.
First National Project Management Team Excellence Award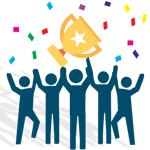 The award based on 100% objective assessment launched by CEPM in 2018 and was successfully held in July 2018 with 17 teams. It is the most objective way of judging the team's skills in managing projects where they need to take hundreds of decisions and can see the cause and effect relationship of each decision. Companies such as Siemens, Tata Motors, NTPC, IOC, GAIL, HFCL, NBCC, IGL, BEML, DMICDC and BDL participated in this event. NTPC-Kudgi was the Winning Team while GAIL was the Runner-Up team. Mr. Santiram Mandal won the Best Individual Performer Award. A Cash Award of Rs. 1.5 lakhs + Trophy for the Winning Team was sponsored by
NTPC
; A Cash Award of Rs. 25,000/- + Trophy for the Runner-up Team was sponsored by
IOCL
; A special Cash Award of Rs. 25,000/- to the Best Individual Performer was given by
CEPM
.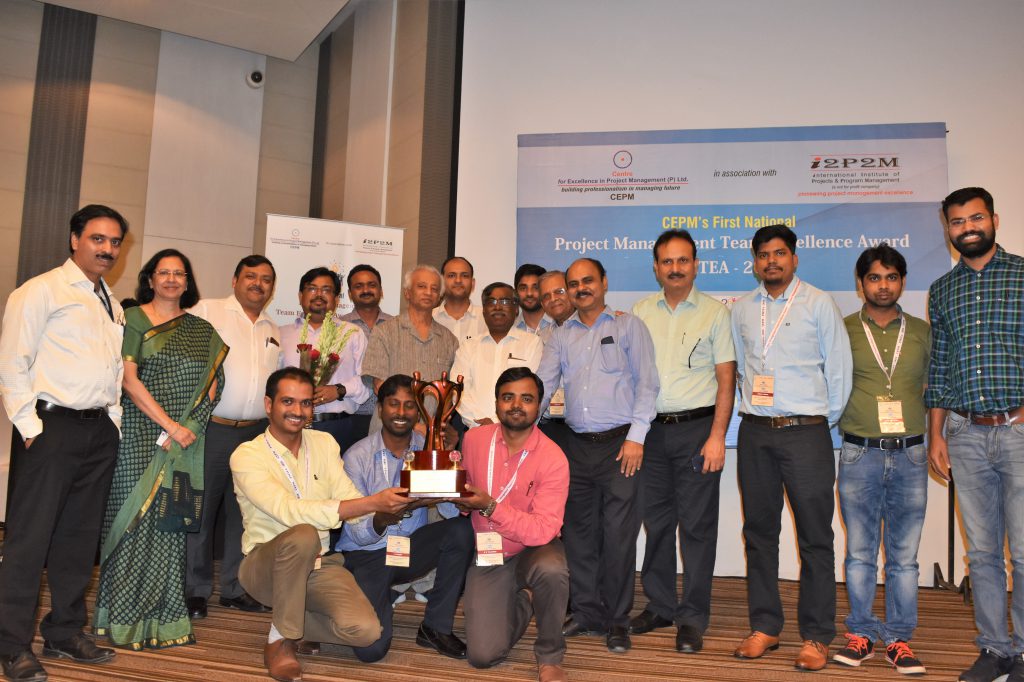 Real time computer-based project and business simulation games from Prendo Simulations of UK
< p align=left>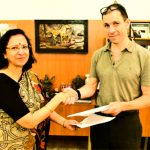 CEPM is the Indian partner of
Prendo Simulations of UK
which a world renowned leader in project simulation programs that provide excellent learning to participants where they have to make complex decisions in managing the projects. Same programs are used in top business schools for their Advanced Management courses like Wharton, INSEAD, Oxford, London Business School and MIT and in leading companies like Google, SAP, UNOPS, Total, Deloitte etc. CEPM has conducted Prendo's simulation programs in companies such as Tata Motors and the University of Chicago, New Delhi center.
Project Management Consulting
CEPM coaches and mentors persons and guides companies to improve their processes and project management skills. CEPM has provided consultancy for leading companies like Indian Oil, ONGC and BHEL.
C3 - CEPM developed the concept of C3 in its assignment with Indian Oil to reduce sulphur by addressing all three groups - Customer, Contractor and Consultant together for better synergy and effectiveness.
Project Management Knowledge Assessment (PMKQ) Assessment
This is a special assessment tool containing 48 questions that measures the current project management knowledge and strengths and weaknesses of users.
PM Excellence 4.0 for EPC Industry
On December 11th, 2018 during the 26th Global Symposium on Project Management in New Delhi on CEPM signed a Memorandum of Understanding titled "Driving forward project management excellence for the EPC industry in India" with ProjectTeam® (Germany). The MoU was signed in the presence of Mr.TKA Nair, advisor to former Prime Minister of India, and endorsed by Adesh Jain, Chairman of the International Institute of Projects and Program Management (i2P2M).
ProjectTeam® is leading an industrial initiative, the innovation project "EPC 4.0" that was launched by leading consultancies and former executives in Germany in early 2018. Objective of this project is to develop practical guidelines for EPC companies as well as for investors, owners and operators of industrial plants how to approach innovative business models for industrial projects and plant operations and to describe concrete measures that have the potential to unleash the hidden potentials in our industry and to save up to 50% of CAPEX.
With this Memorandum CEPM and ProjectTeam® have established the framework to bring this initiative to India, to support the industry in India in their transformation process and to open up the access to the innovation leaders in this field within the Global Experts Network of ProjectTeam®.
Technology Solutions
CEPM provides full help in technology solutions and setting up of a PMO. We conduct workshops on MS Project and Primavera software as well as online training on the software.